This is interesting. I don't agree with it, unless it becomes apparent...but I don't share their concerns presently. She's not anti-medicine, she's skeptical of big corporations, including pharma companies. Marianne hasn't said a word about disability, nor has anybody else, and I don't think her definition of healing excludes acknowledging illness exists and needs medicine, but she talks about overall wellness not only medicine. I think someone with her social consciousness would be able to (learn to if she doesn't know already) recognize disabling and ableist factors in society like she understands racial injustice and other forms of bigotry...and that we are more than just our bodies. I don't find her scary at all. She's Glenda the good witch. And she seems open to learning and improving, and so I'm not worried because that's a rare quality for someone in politics. I'm much more worried about Trump.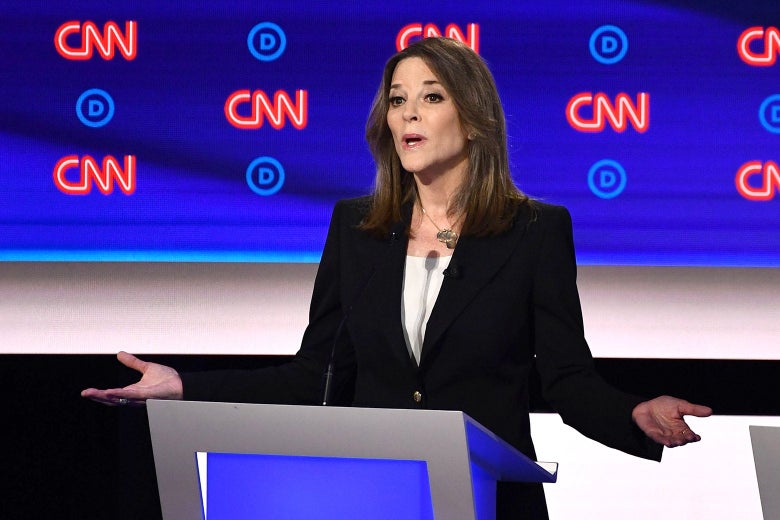 "She wants everyone to think themselves well."
slate.com
Maybe they need to talk.
Last edited: